Mission Statement
Being dental patients ourselves, our purpose as a dental team is to treat our patients the way we would want to be treated. We believe in providing dentistry that is functional, comfortable, beautiful, and long lasting. With compassionate, gentle care, we aim to deliver this treatment in a clean, calm, and caring environment. We will go the extra mile to make it easy for people to get the dental care that they need and want.
Meet Our Team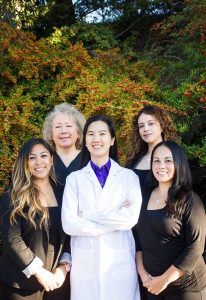 Carolyn L. Yu, DDS
Dr. Carolyn Yu graduated from UCLA School of Dentistry in 2004, and finished a general practice residency from the Veterans Affairs Medical Center in San Francisco in 2005. Dr. Yu has been in private practice since then, and she is very happy to be practicing in Pinole. Dentistry intrigues her because she finds it the perfect blend of science and artistry to create beauty. She was elected to be on the Contra Costa Dental Society Board of Directors, where she is currently serving as a District Representative. She also serves on the Peer Review Committee of the Contra Costa Dental Society to help uphold a high standard of care for dentistry. She is an active member of the California Dental Association, the American Dental Association, and the American Academy of Cosmetic Dentistry. In her spare time, she enjoys cooking with her husband and spending time with friends and family.
Our Staff
Our dentist in Pinole, California, works with our dental team to provide patients with excellent dental care. Our friendly, professional team members go above and beyond when serving patients with the treatments that improve oral health. Take a look at the biographies below to learn more about our dental team.
Jessica— Office Manager/Registered Dental Assistant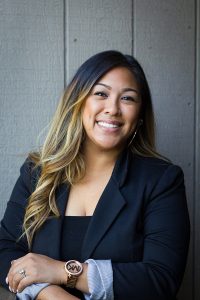 Jessica began her career as a Registered Dental Assistant in 2003, and has been with our team since early 2016. She enjoys being part of a team that shares the same vision and is all on the same page when it comes to serving and putting our patients first. Her organization, communication, and effective implementation are key contributions to our practice. Jessica's 13+ years in the dental field have taught her to be proactive and prepared when it comes to running a dental office. Jessica loves sports, cosmetology, and fashion design, and she coaches a local youth basketball team. Her family are her motivation, giving her the strength and support to strive and work hard every day.
Chrystine—Dental Hygienist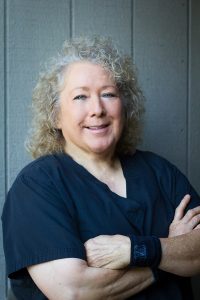 Chrystine has been a dental hygienist for over 30 years, and enjoys interacting with patients and educating them on improving their oral health. She loves the healing aspect of her chosen profession. In her spare time, Chrystine enjoys surfing the Amazon (that is, amazon.com!), cooking, and spending time with family and friends. She is also an avid reader and likes to go to the gym.